Do Supervisors Get Bonuses? The eligibility of supervisors for bonuses depends on the organization that they work. If you're curious about whether a supervisor can get a bonus, check out our blog here.
My personal experience tells me that a supervisor will not be paid a bonus in most cases. Typically, bonuses are for managers and above, but each company has its own rules. So before starting a supervisor job, be sure to ask about bonuses and clarify the basis for the bonus if they exist.
With that said, research shows that about half of all supervisors do get paid bonuses. Let's get into this in more detail.
Do Supervisors Get Bonuses?
Types Of Bonuses
A bonus is a sum of money given to an employee by their employer in addition to the employee's regular salary.
Profit-Sharing
Employee bonuses can take many forms. One type of bonus, Profit Sharing, is given to employees who have contributed to the company's profit.
The profit-sharing bonus can be calculated in two ways: either as a percentage or as a fixed amount. A percentage-based profit-sharing bonus is calculated by dividing the total profit by the total number of employees and multiplying it by an employee's salary for that year. Fixed-amount profit-sharing bonuses are calculated by dividing an employee's salary by an average wage and multiplying it with the total profit made for that year.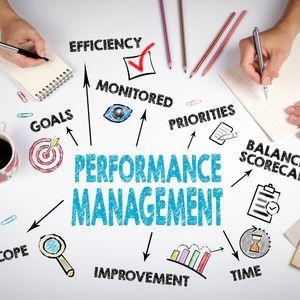 Performance Bonus
Performance bonuses are for accomplishing specific goals. However, it is essential to note that these bonuses are not guaranteed, and it is up to the employer whether or not they will give a bonus.
Performance bonuses can come in many different forms, such as cash, company stock, or company cars. Some employers will even offer vacation time as a bonus. The type of bonus an employee receives depends on the kind of job they have and the performance criteria set by their employer.
Some employers offer performance bonuses as a way to incentivize their employees to work harder and meet specific goals that have been set forth by the company.
Many companies do both, and some only do one or none.
Important Tip
Before you accept a job, you need to know if these bonuses exist and how they work. What are the criteria, and it needs to be in writing? Too many times, I have seen hard feelings over bonuses that were less than what the employee was expecting. This clarity is equally important for the employer because if a dispute happens many times, it results in the employee finding a new job.
How Much Is The Average Bonus?
A supervisor's average bonus for the past year is usually about 5% of their salary, which generally ranges from $70,000 to $90,000.
The Supervisors Career Path
As you can see, the supervisor career path can be very lucrative, and I highly recommend it for the following reasons.
Ease of entry.
Plenty of upward mobility.
Higher and higher income potential.
Using your brain and not brawn.
You will need experience before making the higher-end salary, so you need patience. As you gain this experience, you will become suited for larger salaries, responsibilities and possibly move into management. The exact process will continue from entry-level manager to senior management. This path should get you to the six-figure range.
Education
A college degree is not a requirement, but it doesn't hurt. Having the degree will help you get your foot in the door. As someone that has hired plenty of supervisors and managers, it was something I looked at, but it was never a deal-breaker. Work history is much more critical. I did not have a degree, but I still achieved six-figure salaries.
What Are The Negatives
Being a supervisor, you are responsible for employees' work and ensuring that they do their tasks.
However, this responsibility can cause high levels of stress. Stress is not only bad for the mental health of the supervisor but also for the company. It can lead to decreased productivity and less engagement in their work.
There are many reasons why supervisors experience stress. For example, some supervisors may feel like they need to be perfect at all times, while others may feel like they have too much responsibility on their shoulders.
Conclusion
In conclusion, supervisors may receive bonuses for their hard work. A supervisor bonus is an incentive to work harder and do better. Being a supervisor is a great career path, so long as you can handle the added stress from the increased responsibility. Be sure to know all the particulars upfront and avoid hard feelings at bonus time.
To learn more about Leadership, Supervision, and Management, explore the other articles on my website.